Service Spotlight: Backlit Displays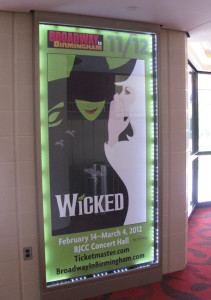 Light up your message with Backlit Displays. Our Digital Color Experts at Alabama Graphics realize that an illuminated graphic solution is a great way to make your message stand out from other advertisements. Whether you need to showcase products, promote an upcoming event or display vital information, Backlit Displays are an economical and effective graphic solution.
Backlit Displays are often used for airport signage, light box displays, mall directories and retail store displays, but they can also be installed outdoors depending on the method of display. For instance, the Alabama Graphics sign outside of our Birmingham office is a Backlit Display. Using a Backlit Display for your company signage enables your company name to be seen from afar once the sun goes down.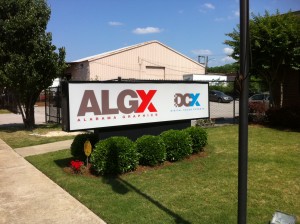 Our printing capabilities allow us to print directly onto Styrene, film or Plexi-Glass to create back lit graphics with excellent structural integrity. You may be surprised that the process of creating these displays is more involved than just printing to a substrate and placing it in a light box. Because we realize the importance of producing a product that won't sag and features clear images, our Digital Color Experts will work with you to make sure your graphic is printed properly.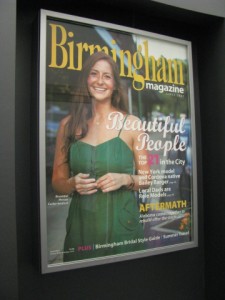 But don't worry about understanding the printing process, all you need to know is that we can produce custom, high-quality Backlit Displays for your business's needs. Give us a call today, and we'll help you design, produce and install an eye-catching display.
Click here to browse some examples of Backlit Displays.
SaveSave
SaveSave
SaveSave