Service Spotlight: Construction Signage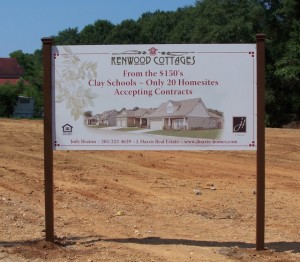 Are you in the construction industry? Make your business stand out with custom construction signage. Utilizing construction signage is a great way to promote the project itself and your construction, architect, interior design or sub-trade business to drive-by traffic. By installing eye-catching signage on the construction site, you can not only communicate the future plans for the space, but also attract new business by taking credit for the awesome work you're already doing.
Alabama Graphics can be your one-stop source for all your construction signage needs. With our printing technology, we can create any size or shape sign reproduced in full color and on a variety of substrates or materials. Our Zund Cutter also allows for accurate routing of custom signs. While manufacturing signage, our DCX experts take into consideration the harsh temperature changes, moisture, humidity, UV exposure and other outdoor elements that most construction signs are forced to endure. For best results, we usually recommend using Coraplast, Polymetal, MDO Board or Sintra for outdoor signage. We offer economy, standard and premium graphic solutions that are sure to meet your specific needs.
Check out the photos below or click here for more examples of construction signage. As you'll see, there are many different types, shapes and sizes that we can create. Give us a call today, and we'll find a graphic solution that will make your construction site and business stand out.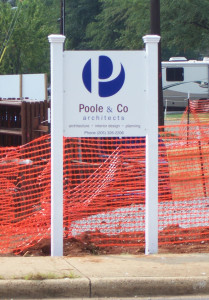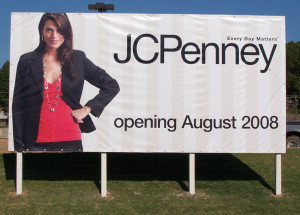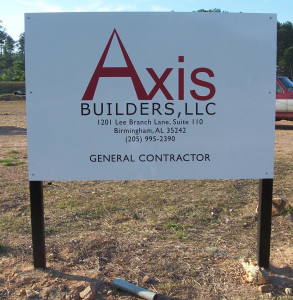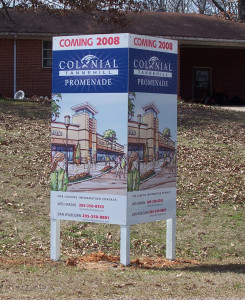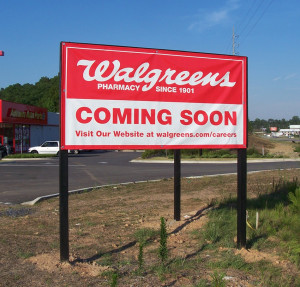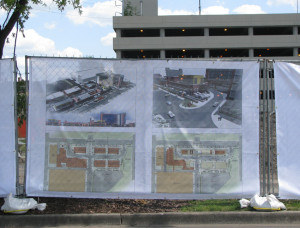 SaveSave