Service Spotlight: Retail Signage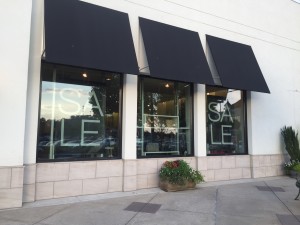 Using effective retail signage is an inexpensive way to promote sales, boost revenue, increase customer traffic, and, ultimately, direct more attention to your store. From window graphics to flexible displays, Alabama Graphics can provide countless retail signage solutions that will set your store apart.
Whether you're interested in updating your outdoor signage, creating a seasonal window display or advertising an upcoming promotion, Alabama Graphics can be your one-stop shop for all your retail signage needs. With our premium printing technology, we can create any size or shape sign reproduced in full color and on a variety of substrates or materials. Our Zund Cutter also allows for accurate routing of custom signs, and we offer economy, standard and premium graphic solutions that are sure to meet your specific needs.
Compelling retail signage should quickly catch customers' attention and influence them to act on the message the sign is displaying. Check out these tips for creating effective retail signage:
Choose appropriate colors. Be sure the color scheme you choose for your signage aligns with your branding and does not create a readability issue. For instance, using light colors on a white background may make the text hard to read.
Display a clear, concise message. Simplicity is key, but don't be afraid to get creative! Customers should be able to consume and understand the message in a matter of seconds. Craft a clear message that quickly informs customers why they should buy your product or service.
Make the copy readable. Choosing the right font to convey your message is key. Go with an easy-to-read font that reflects the character and message of your company. For lengthier messages, keep the font especially simple.
Size it right. A sign that is too big can be overwhelming, but a sign that is too small can get lost. Take time to measure and simulate different sign sizes to determine which size is right for your store.
Check out the photos below for some examples of retail signage projects our team has completed. As you'll see, there are many different types, shapes and sizes that we can create. Give us a call today, and we'll find a retail signage solution to fit your store's needs.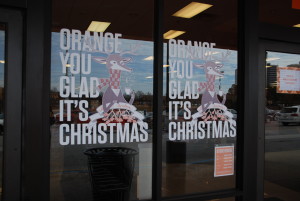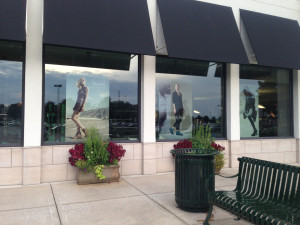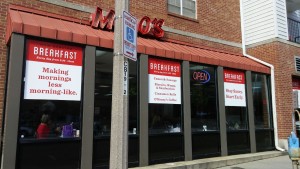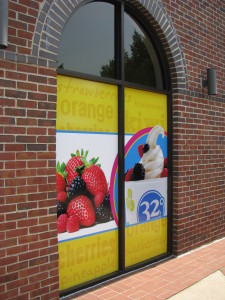 Birmingham: 800-292-3806 • 205-252-8505 | Montgomery: 800-463-5610 • 334-263-0529