Equipment Spotlight: Used Printers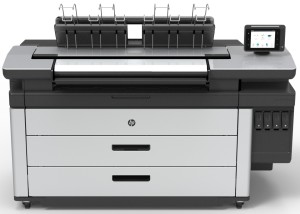 Alabama Graphics is not only the state's preferred commercial printer and digital color graphics provider, but we're also an authorized dealer of Oce, Kip, Canon and HP Wide Format Equipment. We believe our familiarity with our customers' needs and ability to provide the best equipment to meet those needs is a natural extension of our services. Likewise, the variety of used printers we offer enables us to match an appropriate printing system to each of our client's unique equipment needs.
Though we are authorized to sell new equipment, we believe that used equipment is often a better solution for our clients. Previously-used printers are not only a more affordable option when investing in Wide-Format Equipment, but they're also on-hand and ready for quick installation.
Below are just a few of the printers we have available now:
Canon 825
Canon 750MFP
Canon 760 MFP
HP D.J. T1300
HP T1500
KIP 7100
Oce CW 300
Oce PW300
Oce PW350
Xerox 7500 Phaser
Skeptical of purchasing a used printer? Here's why you can trust that the Alabama Graphics team will recommend reliable equipment to meet your needs:
Equipment guarantee. We currently offer equipment solutions on Oce, Kip Canon and HP products because those are the brands we know and trust. Because our team of certified technicians can maintain the equipment, we guarantee the quality and reliability of the equipment when bundled with our yearly service agreement.
Educated technicians. You can trust in our team of technicians that has a formal education in electronics repair and extensive training in both the classroom and the field for each product we sell and service.
Total solution. Whether we're selling the latest and greatest technology or used equipment, we're always looking for ways to better serve our clients. It's our mission to help you work faster, deliver faster and grow your business faster. Remember, after you purchase your equipment, we're still here. We offer a wide range of supplies and equipment consumables. We'll even deliver them to you! By offering the best equipment, convenient supplies and expert service, we want to be the total solution for your printing needs!
Give us a call today to purchase a printer or learn more about our products!
Birmingham: 800-292-3806 • 205-252-8505 Montgomery: 800-463-5610 • 334-263-0529