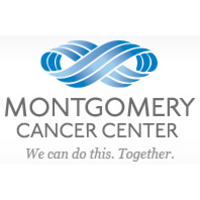 The Baptist Health Montgomery Cancer Center is currently undergoing construction, and we're happy to help make their office as aesthetically pleasing as possible during this time.
Temporary walls were put up in order to block the construction, but with the adhesive back vinyl we applied over those walls, patients are much less likely to feel as if they're in a "construction zone."
Many businesses in the midst of construction resort to a piece of paper taped to a wall asking their guests to "pardon their progress." But with the vinyl, the Montgomery Cancer Center doesn't have to sacrifice the professional look and comfortable feel of their office.
The artwork on the vinyl even lets patients know what will come of the construction, the Healing Cup coffee shop. Patients know that in the near future they'll be able to enjoy a steaming cup of coffee while waiting to see their doctor.
Even though the adhesive back vinyl we used in this project is perfect for long-term use, it's also a good temporary solution at a very reasonable cost.
Take a look at the project here.