Project Spotlight: Wall Graphics for Children's Hospital of Alabama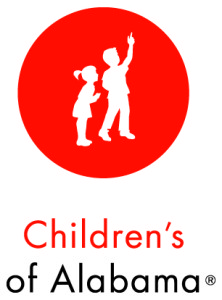 Children's of Alabama, the state's only freestanding pediatric medical facility, opened its new Pediatric Gait & Motion Analysis Lab in September. It is the first of its kind in a four-state region that includes Alabama, Mississippi, Tennessee and Florida.
The Gait & Motion Lab's purpose is to measure movement, among other things, to create a clear picture of each patient's challenges and needs. Kids, teens and young adults with a wide variety of conditions like cerebral palsy and spina bifida will benefit tremendously through this advanced technology.
In order to make their new lab a more enjoyable experience for patients, Alabama Graphics partnered with Children's to create engaging graphics for its walls. Having something fun and interesting to look at during the process, can take the patients' minds off their exams, helping them get through the process easier, according to Children's representatives.
Alabama Graphics presented several options, and went with a safari theme on the end walls and a few other images on the side walls. These custom wall graphics create a much more interesting and fun environment for those being monitored in the lab.
We're honored to be a part of this project that will have such a huge impact on Children's Hospital and its patients, and we look forward to working with them again!
Click here to see pictures from the lab's Facebook page and here to see more in our Gallery.