Service Spotlight: Posters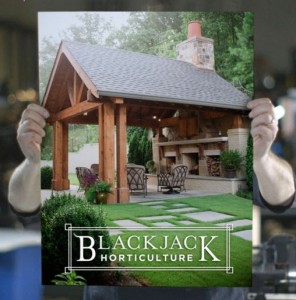 Colorful, eye-catching posters are a quick and affordable way to help your business stand out, and attract more attention from your customers. With them being extremely budget-friendly, there's no wonder just about every brand uses them in one way or another in their marketing efforts. They're the perfect addition to any promotional or branding strategy.
Placing a poster in front of your target demographic can enhance your promotions, as well as increase brand awareness and recognition. Companies can get creative with the artwork and text on the poster, and also get creative as to where they place those posters. With proper permission, the best spots are the most public places like streets, marketplaces, offices, parks, malls and so on. If your business is located in one of these high traffic areas, using posters as a large interior window display is also a great option.
One of the major advantages of using posters for advertising and promotional purposes is the fact that they're extremely budget-friendly and cost-effective. There's no need to spend thousands of dollars on television or radio commercials if you're able to strategically place your posters in high traffic areas.
Not only can they save you advertising dollars, but they can be run on a variety of materials, such as coated, uncoated, glossy, matte, satin, canvas. We even have a complete finishing department that can mount your posters on a variety of rigid materials and provide several lamination options.
Here's a tip: Although posters may not need to be laminated based on the imaging technology used, there are other factors one should consider before making this decision. Large format prints on paper are difficult for your customer to handle without tearing them and lamination will make the printed image stronger. Of course, we all know that laminating with gloss will make the colors pop, but what if you need a non-glare finish instead? We have that option as well! Lamination will do more than just protect the image; it will add weight and substance to your posters increasing the perceived value.
Posters are priced in three categories: Economy, Standard and Premium, and with all our color solutions, we have a variety of options available to customize. Whether it's two or 200, let us know your needs, and we can help you find the best solution to suit your needs!
View our gallery of posters here to see some of our past poster projects!​